A Unique Marketing Approach for All Our Listings
We have a background in advertising and marketing. Thus, the marketing services we offer our sellers are second to none. Mark graduated from the University of California at Davis with a degree in Design. Before founding the Lederer Team, Mark spent 5 years in the advertising industry as an Art Director. Mark's creative work in the high technology, real estate, and government industries has been accredited by several national advertising awards.

Mark is still pioneering advertising techniques for his real estate sales clients assuring them of the maximum exposure possible and highest sales prices recorded in their local areas. Our marketing has generated some of the highest prices per square foot sales in many different Bay Area neighborhoods.

What is Marketing? Marketing is the production of a market. We design and tailor real estate marketing plans that differentiate our customer's properties from their competition. Our superior marketing strategy makes sure that our homes get the maximum exposure to the active buyers in the market.

Positioning Your Property Requires Powerful Up To Date Market DataWe don't rely on guesses or act on intuition when pricing a property and producing a marketing plan. We ground our planning in facts. We utilize our own proprietary software to illustrate market trends for our customers. We provide you with valuable information to position, market, and sell your property effectively.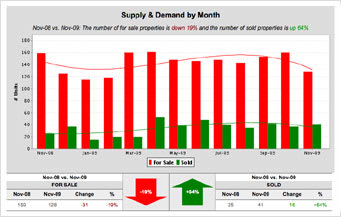 We take all the supply, demand, absorption, and average days on market data into account when designing marketing plans. We track which real estate agents have recently sold a property in your area. We look closely at competitors' marketing to make sure your home's marketing is superior. We track new marketing channels to determine if they are effective.
Yet, our knowledge of the market does not stop there. We also track the responses that our marketing generates, so we can make changes to your strategy as necessary. We track how buyers find our listings and thus we know what marketing channels are most effective. Our planning and execution are always grounded in facts, so our customers can make informed decisions.

What Our Customers receive our customers never receive standard company templates or canned marketing approaches. Since most Realtors® are not trained in design and marketing, it is common for them to use their company's marketing templates and marketing channels. Thus, there is little innovation from agents to design more powerful marketing practices.

Every Bay Area property we list is unique. We understand that every home needs a unique marketing plan in order to maximize its sales price. Thus, each of our sellers gets a unique marketing proposal that is catered to their specific property. All our seller's marketing materials and advertising are individually designed. This produces the differentiation necessary to produce a competitive advantage for our customer's properties. Below are some of the marketing services we offer our customers.
The Bay Area Has 4 Different MLS SystemsWe post your listing to all 4 local MLS systems. The 4 Bay Area MLS systems are East Bay Regional Data (East Bay), Bay Area Real Estate Information Services (Marin, Sonoma, and Napa), San Francisco Association of Realtors (San Francisco), MLSListings (South Bay).

We do this to cast a broader net for your marketing. For instance, we have found that San Francisco agents often sell homes in the Berkeley and Oakland Hills. By posting your listing to all 4 Bay Area MLS systems we generate more opportunities for our sellers.

Custom Advertising CopyAll our advertising language is custom written to capture your property's unique aspects. First, we interview all our sellers to better understand what they identify as unique about their property. We take location, neighborhood, and specific property characteristics into account when writing your ad copy. We avoid common industry jargon like, "cute as a bug", "a stone's throw" and "needs TLC". We make sure that your advertising copy shows off your property's unique qualities, while enticing buyers to read more.

Custom designs our designs are unique to your home. From professional quality photography of your property and neighborhood to professional custom flyer designs, we highlight your property's best assets. This unique approach differentiates your property from others listed in your neighborhood.

We Cast a Wider Net With Our Print AdvertisingOur background in advertising and our company's volume of listings has given us the power to negotiate sub-market rates for advertising our listings in local newspapers and magazines. This means that our customers have greater access to newspaper and print advertising. Our background also gives us knowledge about what print distribution channels are most effective. Thus, we can cast a broader, more effective net when advertising your property for sale. We place our customer's advertising in a more targeted manner and across more marketing channels than our competitors.
in order to get the maximum visibility for your property, we develop custom websites for all our listings. We buy a unique web address that fits your address and we use this address on all advertising materials. Our websites include your property's unique feature information, property photos, neighborhood information, local school information, directions to your property, and our contact information.
Marketing flyers are the primary marketing tool that a buyer can take with them to remember the experience of your property. Often buyers will encounter your listing by picking up a flyer as they pass by the for-sale sign located on your property. Thus, the flyer must be a unique piece of marketing that differentiates your property and seduces potential buyers to seek more information.
The Internet has opened many new advertising and marketing opportunities for our customers. E-mail is one of these opportunities. We have amassed a proprietary database of over 1,000 top-producing Bay Area agents' e-mails. Thus, we produce custom e-mail advertising that can be targeted and sent directly to the agents that have buyers looking in your neighborhood. These e-mails deliver your listing information, open house dates, property photos, and website links. Advertising to agents is vital to creating a strong marketing buzz for your property.
Printed Listing Invitations to Agents
Almost all property is sold through real estate agents. In fact, most buyers first encounter the properties they will purchase through their agents. Thus, we are explicit about inviting the area's top agents informing them that your property is for sale and providing them with a broker's tour, open house, and showing information.
Our website receives over 150 unique visitors per month as it contains valuable information for both buyers & sellers in the East Bay. Your listing will be featured on our custom platform designed to best display our featured listings to the general public.
As the #1 independent Real Estate office in the East Bay, our company website is updated 2 times per day and receives thousands of hits. Under the Red Oak listings, your property will be featured along with MLS information and property photos.
Craigslist is the most popular alternative real estate listing website. It has long been a regular hot spot with buyers looking for another local way to search for property in the Bay Area. We will post your property for sale on Craigslist when the property comes on the market and we update the listing every 3 days, to make sure your property is highlighted at the top of your neighborhood's list of available properties. We use a custom-designed layout with photos embedded in the listing for easy buyer viewing. We have tested our design so that it is unique and functional which makes your listing stand out among all of the others.
Posting to Alternative Real Estate Listing Search Engines
We target and list on all of the most commonly used real estate search engines, including Google Base, Trulia, Propsmart, Edogio, Oodle, Zillow, Realtor.com, ShowCase Listing, Movoto, Vast HotPads, OLX, DotHomes, CyberHomes, FrontDoor, Kijiji, and Backpage just to name a few. We develop a custom electronic flyer that is viewable from these sites and connects online buyers with a custom experience of your property. Our advertising knowledge is technologically savvy. We make sure all our customers get the best internet presence possible.
Disclosures, Comparables, and Neighborhood Data at the Property
We leave a full copy of the disclosures, comparable sold properties, and neighborhood demographics on-site for potential buyers to review while visiting your property. This helps potential buyers to see the true value of your property. We will also have your disclosure packet available electronically for those that request them.
We produce broker's tours. This is the time for Realtors® to preview properties for their clients.
Open Houses for the General Public
We produce open houses for the general public. This is a time for prospective buyers to view your property.